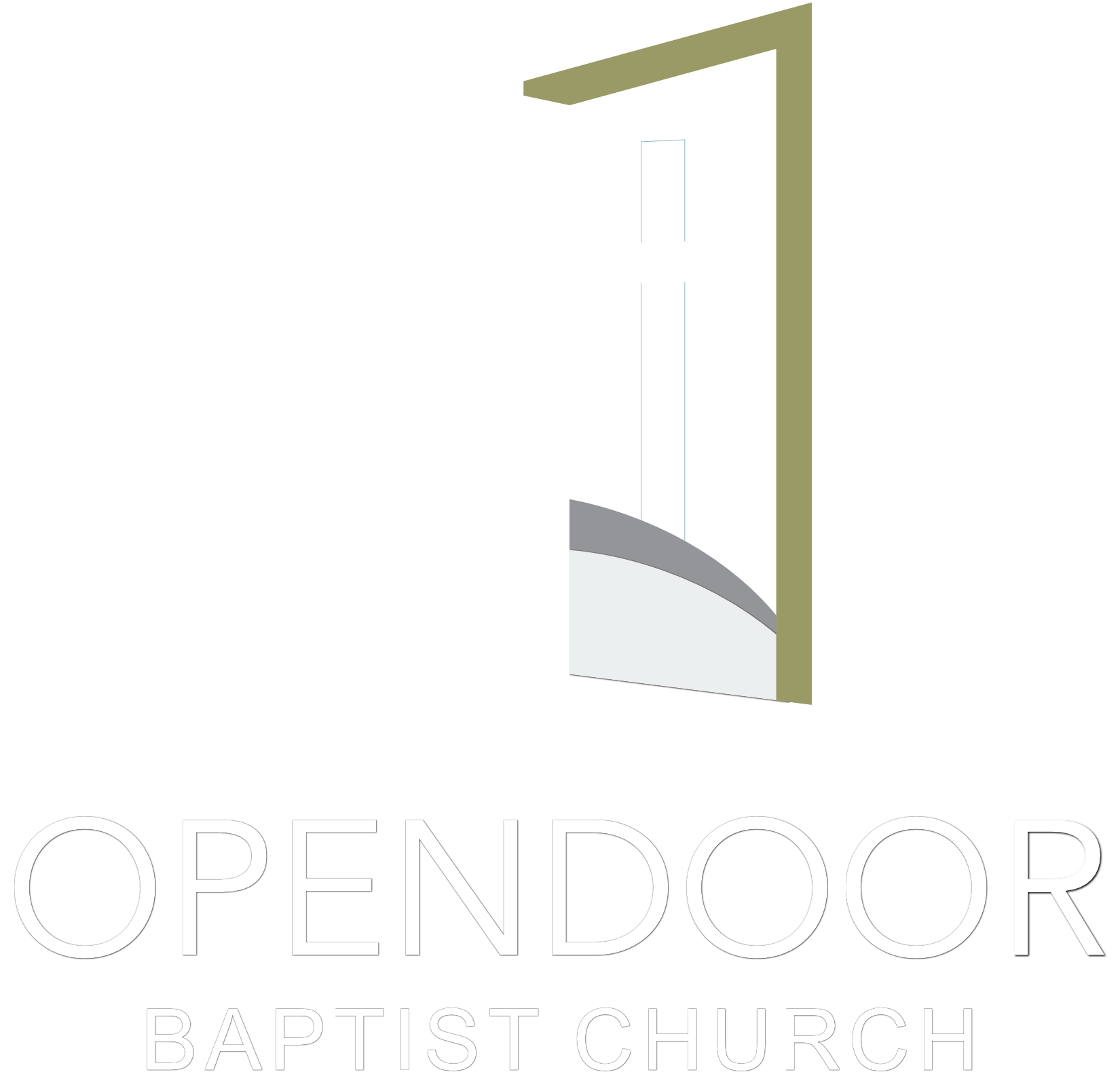 Do Justly, Love Mercy, Walk Humbly
Micah 6:8
Bus Ministry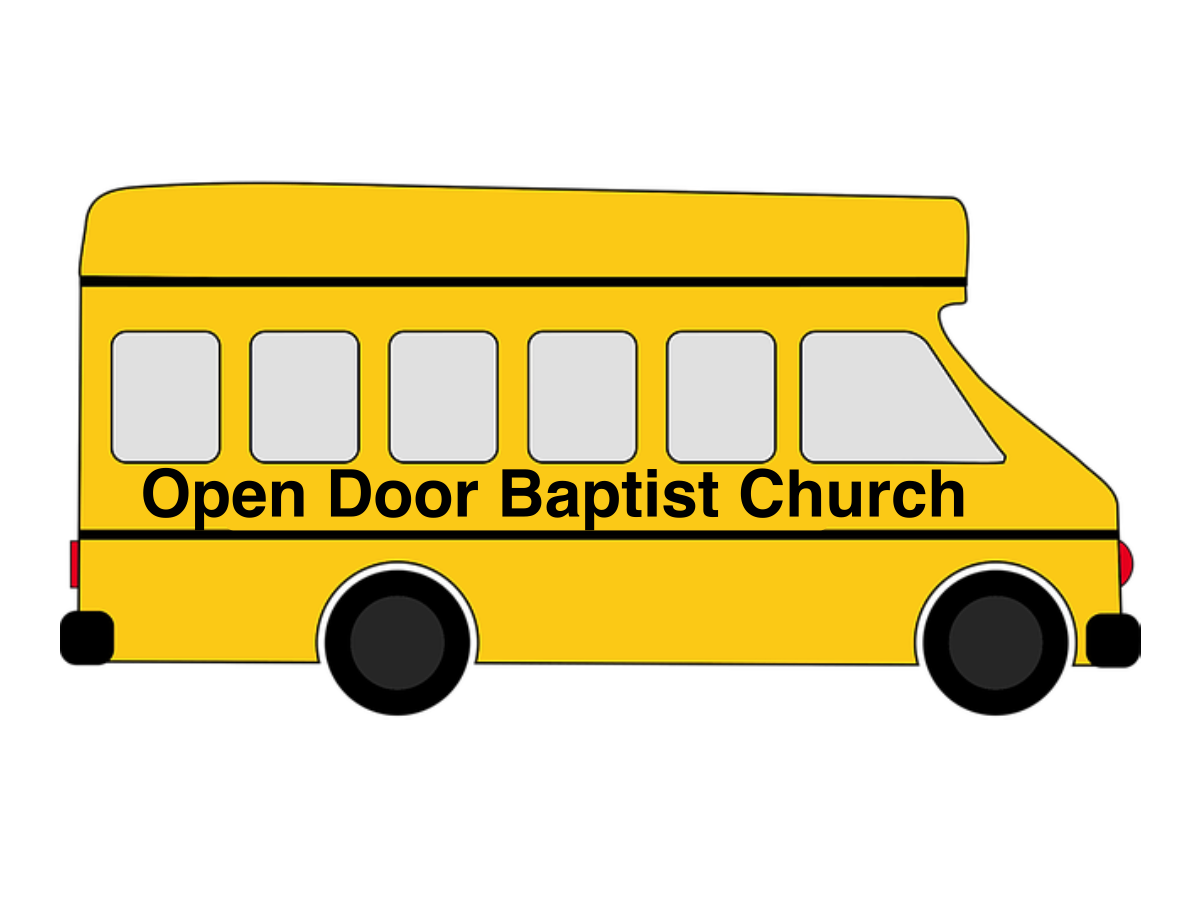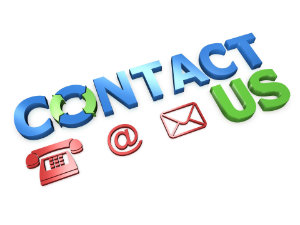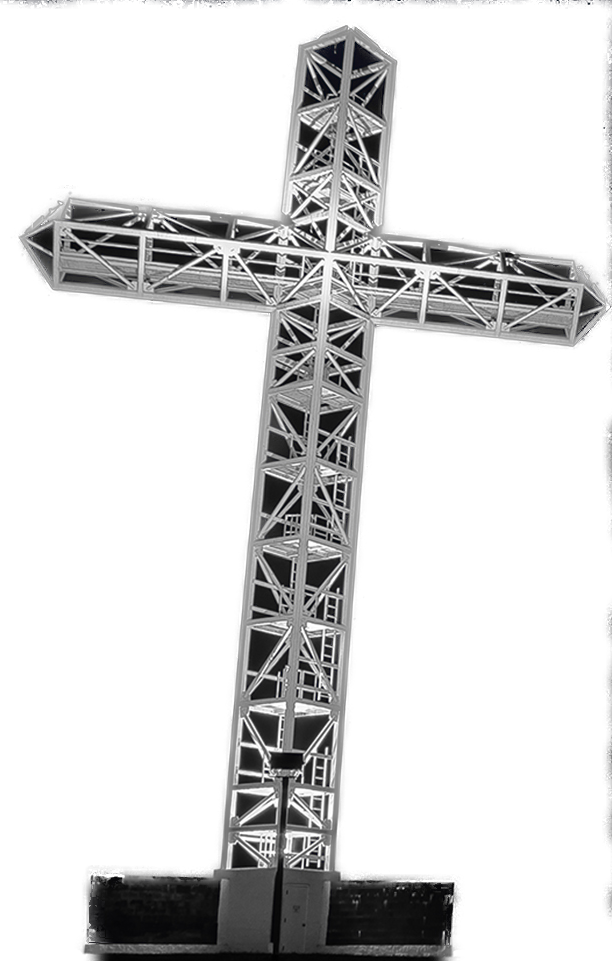 Our Church
Top
Open Door Baptist Church, Inc. was founded in 2003. We've recently open our new church doors in Clearbrook, Virginia and are excited to be worshiping in this beautiful new space overlooking the 100 foot cross that can be seen from I-81.
Our Mission
To honor and glorify God, to carry out the Great Commission, winning souls to Christ and teaching them whatsoever the Lord has commanded and doing our part to evangelize this area and the uttermost parts of the earth. In the words of one of our members "What a gift God has blessed us with. With a church family and friends God made a way for all of us to be together again as friends and a family of God. For God's word can never be stopped as long as there are those who believe in him. Doing God's work is what we are here to do."
Top
Our Outreach Ministry serves many functions inside the church as well as local community Outreaches and Foreign mission trips to Mexico and Operation Shoebox in Guatemala for Christmas.

We keep members who are unable to attend our services informed with church happenings and provide for their Spiritual needs as also.

Our local Outreach Team has been serving on the 4th Friday of each month at the Winchester Rescue MissionSince 2018. They prepare a meal for the women, men, and children and pray with them for spiritual uplifting.

Our local Christmas Outreach is done with a collection of food and Christmas presents for the less fortunate families in our area.

Pastor Scott Roach and his Wife Amy travel to Mexico to help in the building of houses and to further the spread the Gospel and at the daycare facilities.

Associate Pastor David Whitacre takes his team to Guatemala the first week of December for 9 days. While they are there they do skits, present the Gospel message, sing Christmas songs in English and Spanish. They then help distribute around 6,000 shoeboxes of toys during four Outreaches every day in different cities.

We would love to have you join one of our Outreach Teams! Building God's Kingdom one soul at a time.
Top
Our Pastor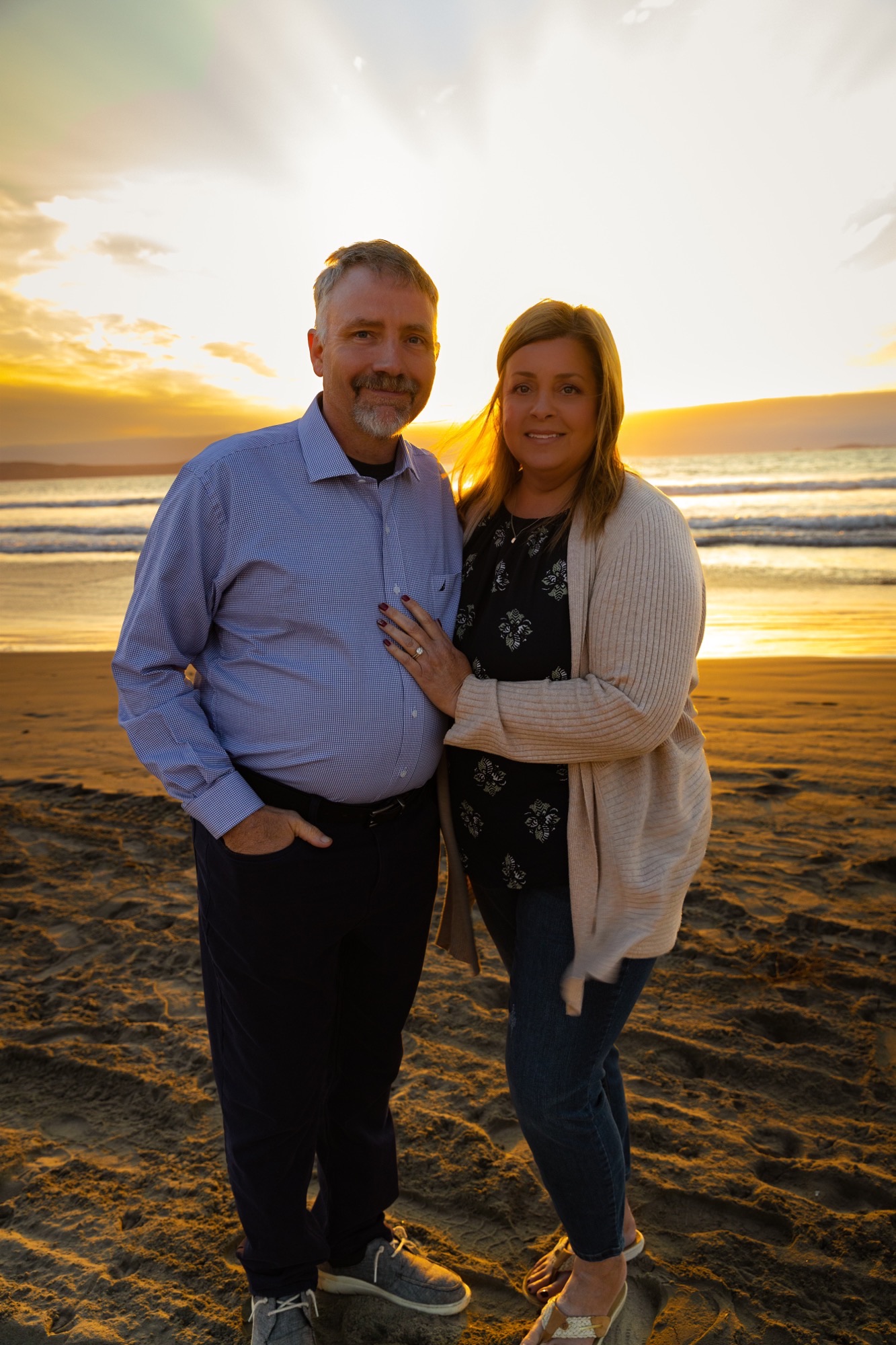 Pastor Anthony "Scott" Roach is a native of the beautiful Shenandoah Valley of Virginia. He was born in Harrisonburg and moved to Winchester when he was 5 years old. He and his lovely wife Amy, who is also a native of the Shenandoah Valley of Virginia, currently reside in Inwood, WV. Pastor Scott accepted Jesus into his heart at the age of sixteen years old. He is a humble, and willing servant of God who has a deep and passionate desire to see others come to know Christ as their Savior as well.

Pastor Scott is a 1989 Handley High School Scholar Graduate. He is currently pursuing a Bachelor of Theology with an emphasis in Christian Studies, as well as a Master of Theology with an emphasis in Pastoral Leadership from Summit Bible College.

He has been a member of Open Door since 2013, serving several terms as a Deacon, Deacon Chairman, and serving since 2016 as a Pulpit Supply Minister. In 2021 He became the Interim Pastor and in 2022 became the Senior Pastor. He has been married to his high school sweetheart Amy since 1990. They have a son Zachary, a daughter Caitlin, and a grandson, Andy.

Pastor Scott is a man who loves God, loves God's people and loves God's Word. He enjoys times with his family, relaxing, reading and learning whatever he can about the Lord, so that he can then share with others. He enjoys preaching and teaching the Word of God with power and conviction, and simplicity at every opportunity that avails without any compromise.

Pastor Scott loves everyone in his church – the young, the seasoned, and the unchurched. The young because they have so much to learn and are the future of our church. The seasoned because they have so much to share and teach the young. The unchurched because their eternal destiny is at hand.

Pastor Scott's vision for Open Door is to follow out the provisions in Matthew 28:18-20 –
"18. And Jesus came and spake unto them, saying, All power is given unto me in heaven and in earth. 19. Go ye therefore, and teach all nations, baptizing them in the name of the Father, and of the Son, and of the Holy Ghost: 20 Teaching them to observe all things whatsoever I have commanded you: and, lo, I am with you always, even unto the end of the world. Amen."

Whether in speaking God's word or showing His love to others through Missions, the goal is the same – to bring, train, and equip the lost to the saving grace of our Lord Jesus Christ.
Top
Associate Pastor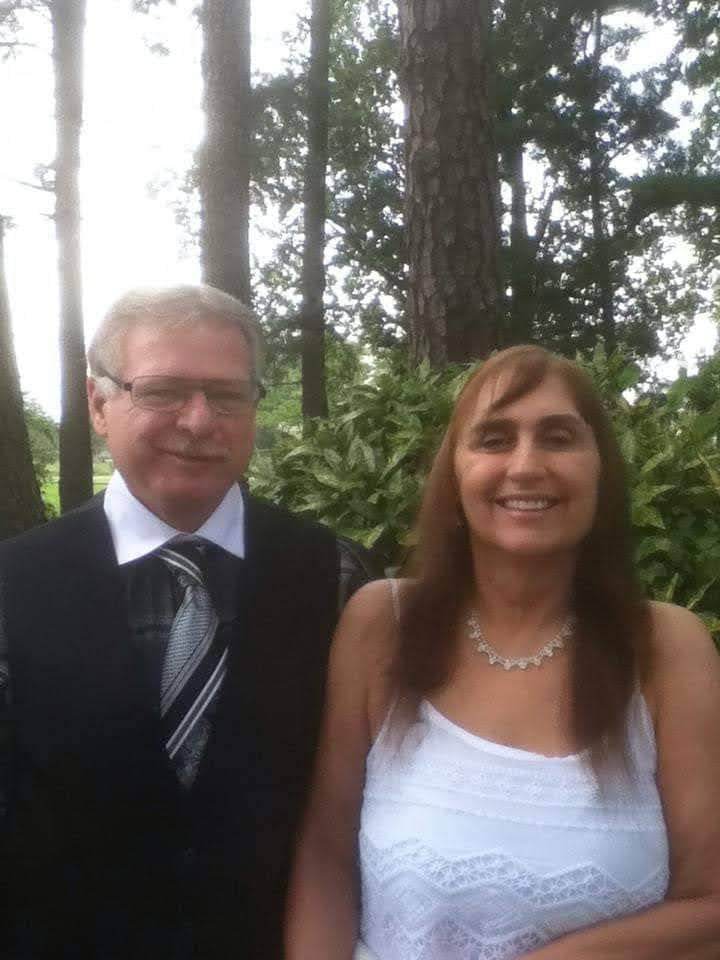 Associate Pastor David Whitacre was born in Winchester, VA and grew up here if Fredrick County. He met his wonderful wife Lexie while serving in the United States Army and she is from Boyce, VA. They married in 1989 in North Carolina.They both currently reside in Inwood, WV after raising their family in North Carolina for 30 years. They have four children. Michael, Brian, Jessica and Katie.

Pastor David was Ordained under the founding Pastor of Open Door Baptist Church Dr. Ken Smith on December 21, 2008.

Pastor David received the free gift of Salvation and was baptized when he was 12 years old. That was when the heart for missions was born and he wanted to travel to Africa to spread the Gospel. It was not long after that the allures of the world pulled him away from God. All the way until he was homeless for 2 years before joining the U.S. Army. He knew that God was still with him in his darkest hours. He did not know that God was training him for his mission to come.

When Pastor David and his wife Lexie had children they knew their children needed to learn who Jesus was. They were not going to church them selves at this time. They started attending a church that a co-worker attended. This was when the power of the Holy Spirit drew them back into fellowship with God and David on his first of many mission trips to the different Countries of Africa, the Netherlands and Central America to spread the Gospel and help start churches. David has been traveling on Mission trips 2004.

They founded Eternal Life Ministries with the different branches of ministry. The first one started was "Hope for the Homeless" to let the lost people know that God loves them and there is a way out through Jesus Christ.

Pastor David loves spending time with friends and family just talking, or telling stories and hanging out with the Praise and Worship team here at the church. He also still likes to bungee jump, swim, cliff dive, zip line, parasailing and flying. He says that it gives him more opportunities to tell people about the loving forgiveness and grace of Jesus.

One of Pastor David's favorite scriptures is Romans 10: 14,15 But how can they call on him to save them unless hey believe in him? And how can they believe in him if they have never heard about him? And how can they hear about him unless someone tells them? And how will anyone go and tell them with out being sent? How beautiful are the feet of them that preach the Gospel of peace, and bring glad tidings of good things!
Music Ministry
Our praise and worship here at ODBC isn't about entertainment or a performance; its about leading our congregation in song to praising our Savior, Jesus Christ. We encourage everyone to participate. It is a time to forget about your burdens and troubles and give all your worries to Jesus. It is a time to be grateful and rejoice together in praising and lifting up his Great name.
Top
Our bus ministry provides transportation on Sunday mornings around the Winchester/Frederick county area for those wishing to come to Open Door Baptist Church and take part in our morning worship services or children's church. Call our church office for more information.
Top
Youth Ministry
Service Times
Service Times:
Breakfast: 9:30 am-10 am
Sunday School: 10 am - 11:00 am
Children's Church Classes:
Nursery ~ Newborn to 2 years old
Children: 3-10 years old
Preteen: 11-13 years old
Teens: 14+

We have classes from nursery to teenagers during both services. Our teachers provide a fun, learning environment where each class is instructed at their level. We also have a puppet ministry that brings lots of singing and dancing with a powerful biblical message at 11am for our youngsters! We'd love to welcome your child at our 10:00 am youth classes!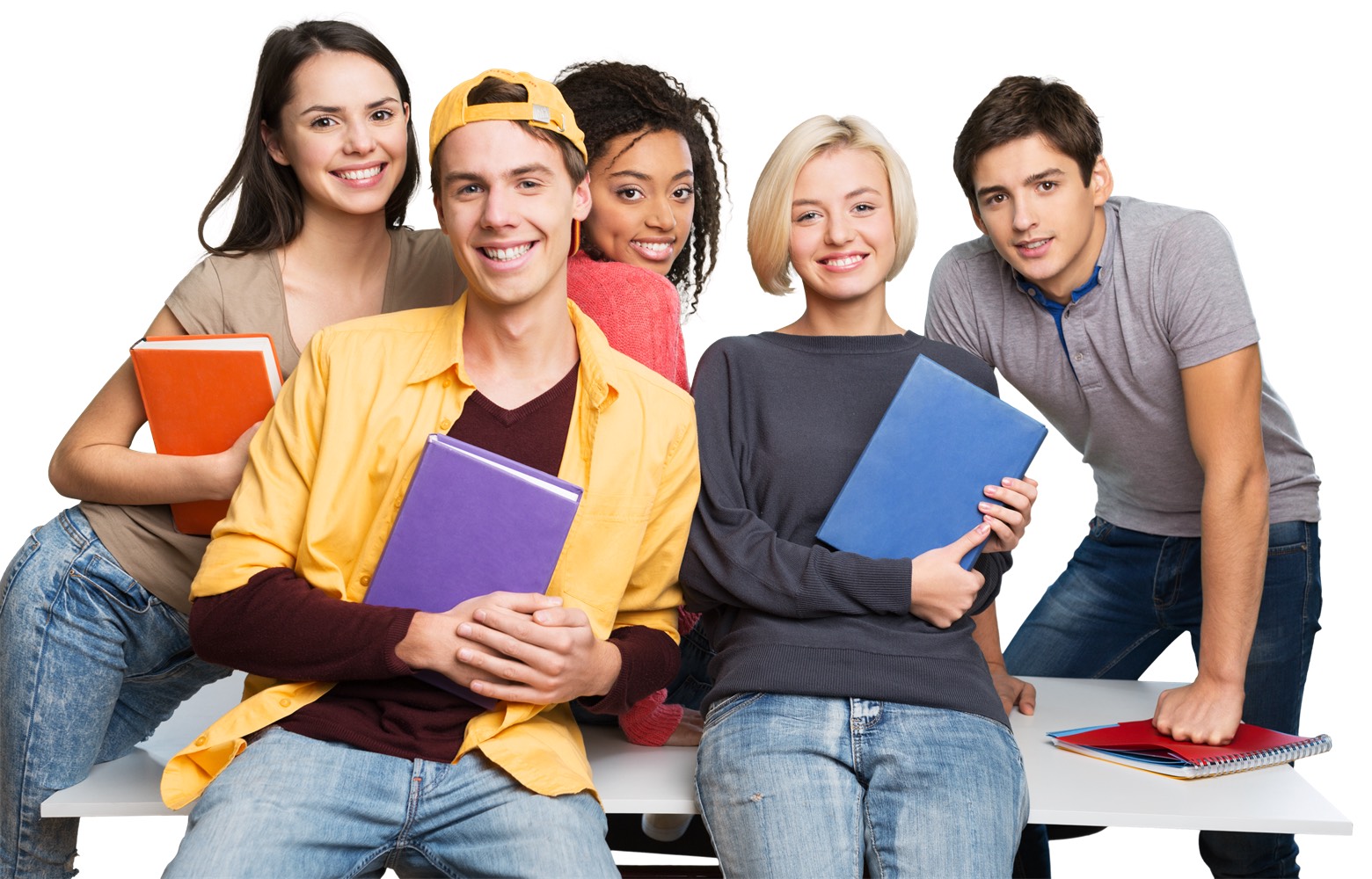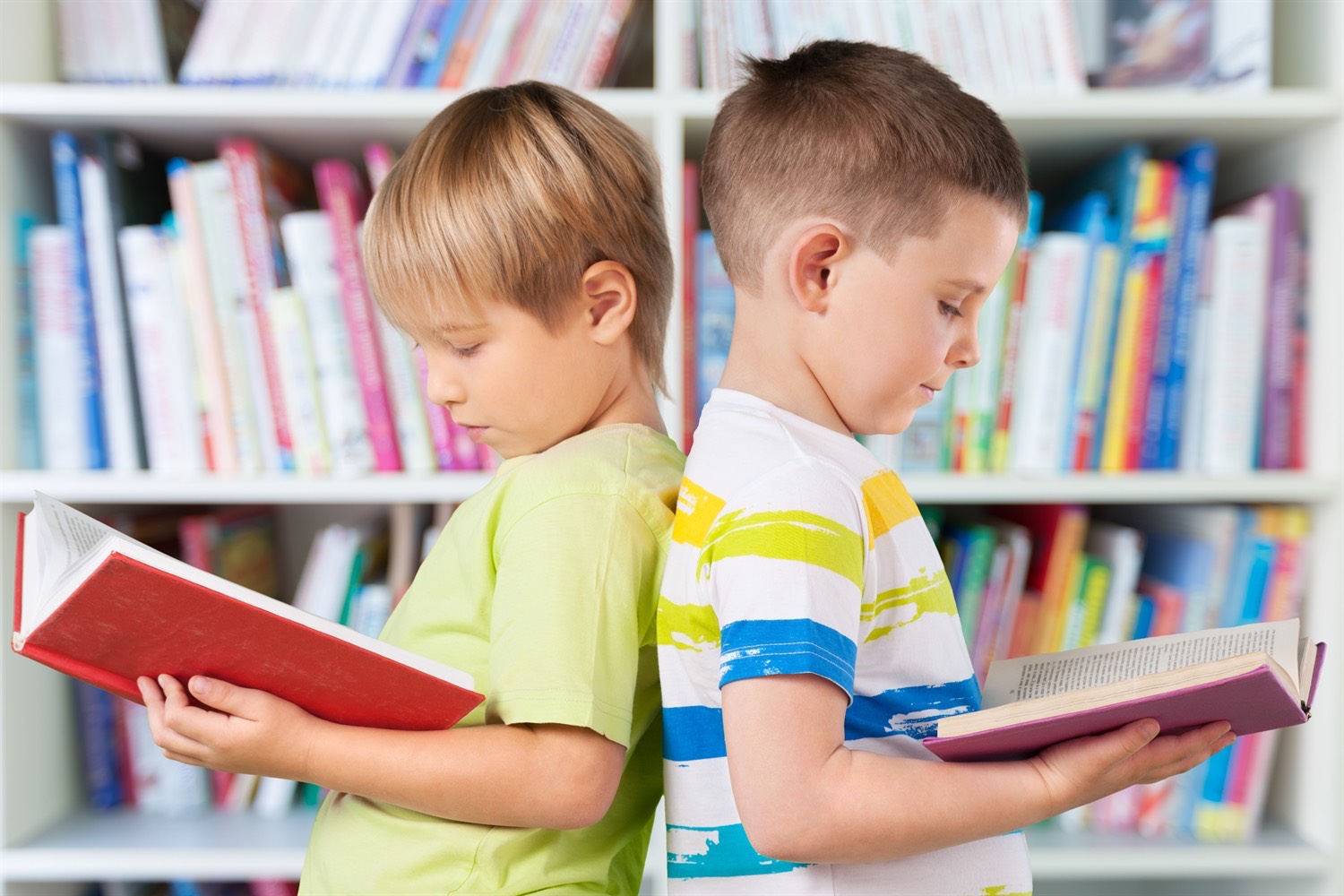 Our Teen Ministry
The ODBC teens program teaches through a conversation-based learning environment that allows teens to be able to ask questions, use their voice, and engage in active learning when discussing God's love for his creation and his desires for it.
We aim to create an environment where absolutely any teenager is welcomed, respected and valued as we approach learning about the depths of God's all encompassing love.
We strive to teach on concepts that encourage the students to see people as God sees them, love them as God loves them, and pour grace and worth into the people that they come in contact with every day, no matter what.

"He hath made every thing beautiful in his time: also he hath set the world in their heart, so that no man can find out the work that God maketh from the beginning to the end."
‭‭Ecclesiastes‬ ‭3:11‬ ‭
Top
"Bring ye all the tithes into the storehouse, that there may be meat in mine house, and prove me now herewith, saith the LORD of hosts, if I will not open you the windows of heaven, and pour you out a blessing, that there shall not be room enough to receive it."
Mal 3:10
Top

Events
"Awaken"
Women's Conference

November 11, 2023
8am-3:30pm

*VIP Meet & Greet*
November 10, 2023 @7PM
Service Times
Bible Study
Sunday Service
Wednesday Service
9:30 -10:00 AM Sunday
10:00 - 11:00 AM
7:00 - 8:00 PM


Live Streaming On FaceBook

Live
Streaming
On FaceBook
Only
Top